Focus on the "Equipment Management" feature
Sailing sports require a lot of equipment and managing it properly is essential to deliver the best performance. Ensuring a strict monitoring of the equipment and its evolution over time is not an obvious thing, but fortunately Rise Sailing takes care of everything!
Database
All the equipment listed in just one place!
You can create a digital record sheet for every piece of equipment you want to track for performance, durability, wear, and consult it at any time. You will no longer be looking for a purchase price, a serial number or a warranty date!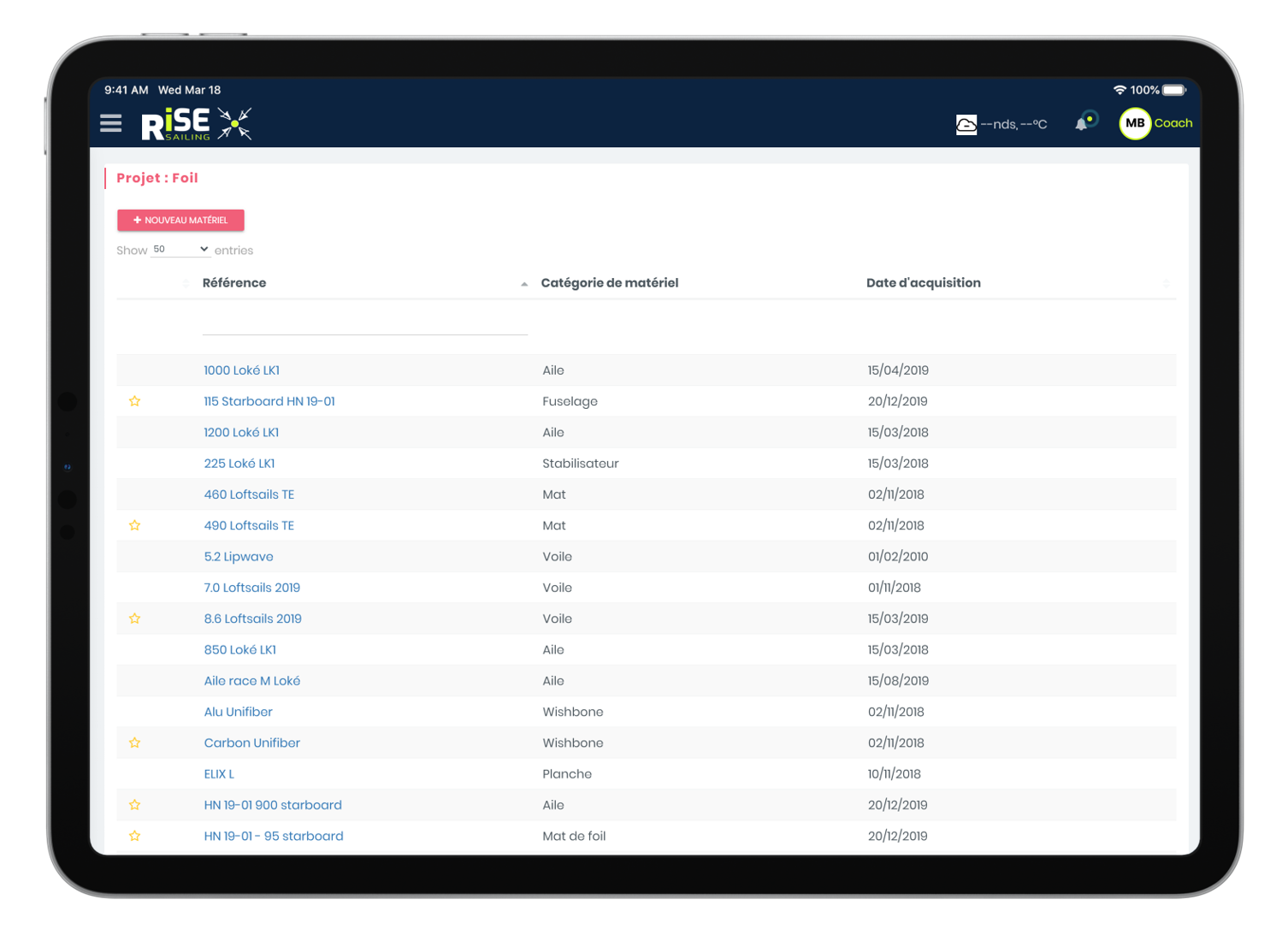 Recording Uses
One Session = the list of the equipment you have used!
And to make sure you don't forget, we ask you to confirm which equipment was used, directly via notifications on your phone at the end of each Session. Don't worry, it'll take you less than a minute!
Get a sound database that compiles all your uses.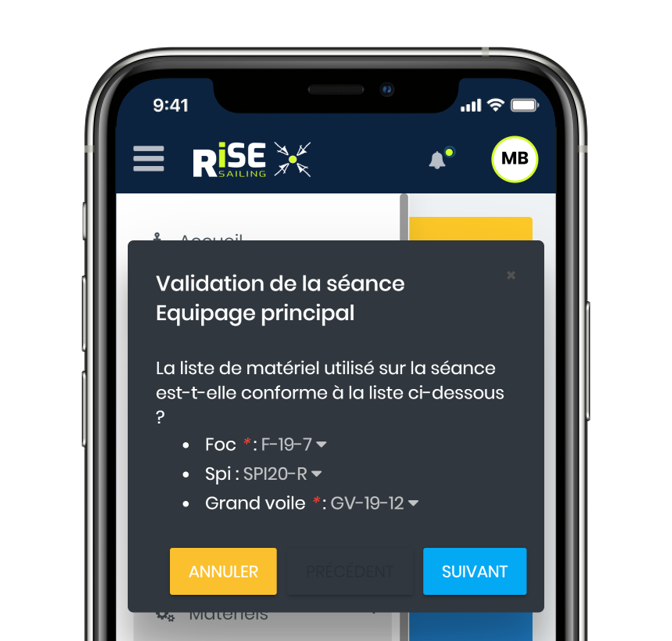 Analysis of uses by wind force
Because we automatically associate the weather with each Session (see the 'Data' section), and the equipment you have used, Rise Sailing can always show you how many hours your equipment has been sailing, making it easier for you to decide whether it should be checked, changed, or not!